Dave Michaels is a serial entrepreneur.  He's a practical problem solver who has a talent for exploring the issues, seeing ahead, and charting the course.  He's a passionate small business advocate, dedicated sales boosting fanatic, freedom lover, and natural health enthusiast...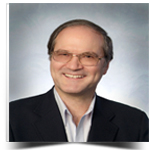 Entrepreneurs, marketers, and sales pros will never be fully successful until they understand their core personality and apply it in their business.
Dave is about bringing the fullness of life out of the natural gifts the Creator has given to each of us.  He is a trained sales professional, solopreneur adviser and coach, and Certified Personality Profiler.  He has a Bachelor of Science degree and is a Certified Life Coach.
Dave's clients love it when he helps them match their inner talents and aptitudes with market driven opportunities.  Helping his clients through transition, tasting success for the first time, and taking their business to the next level gives Dave chill bumps.
On his days off Dave can be found cranking through local suburban neighborhoods on his trusty ol' reliable 1969 Schwinn 10-speed bike.
Dave is an avid 'people person' who thrills at uncovering what makes himself and others tick.  He supports several charitable organizations and has served as a Board Member, Officer and President Emeritus of his local Citizens Association since 1996.